Indigenous Television is Nepal's, in fact south Asia's, first and only multilingual Indigenous community television, with a mission to speak for, of, by, and to Indigenous Peoples in their mother tongues. Our aspiration was for people to have access to television programs or news in the language they speak and understand and to be able to listen to music in the language that they converse in with their colleagues at the community circle. Indigenous Television operates as a nonprofit and is managed by the Indigenous Media Foundation, an organization of working journalists from different Indigenous nationalities in Nepal. Launched on the occasion of the World Indigenous Peoples Day on 9 August 2016, the 24-hour channel is the source of news, views as well as educational, entertainment and informative programs on the issues of indigenous communities in their own languages. TV channel today has a worldwide presence through satellite, mobile apps, live streaming, and social media platforms. Indigenous Television has become a powerful platform outside of Nepal as well, reaching millions of Indigenous Peoples in Nepal, India, Bangladesh, Malaysia, and the Philippines.
Indigenous Peoples in Nepal are known as Adivasi Janajati or Indigenous nationalities, and account for approximately 12 million of the 30 million citizens of Nepal. Collectively they speak 117 of the 130 nationally recognized languages, according to the 2011 national census and they are classified by the government into 59 ethnic groups. They are the custodians of distinct cultures, languages, spiritual practices, indigenous knowledge and biological diversity. They have their own mother tongues, traditional cultures, written and oral histories, traditional homelands and geographical clusters, and they comprise 36 percent of the country's total 26.8 million population. At least 25 more ethnic communities are in the process of being recognized as Indigenous Peoples. Of the 123 different languages spoken by 125 ethnic and caste groups in Nepal, 95 percent of them are spoken by Indigenous Peoples.
Right from its inception, Indigenous Television has been producing and broadcasting TV programs, shows, news, music videos, films, documentaries in various indigenous languages, today it produces and broadcasts television programs in 17 different Indigenous languages: Gurung, Tamang, Sunuwar, Newar, Limbu, Hyolmo, Magar, Tharu, Bantawa Rai, Chamling Rai, Kulung Rai, Sherpa, Thami, Dhimal, Rajbansi, Majhi, and Danuwar, plus English and Nepali, with an additional half-dozen languages coming soon.
Indigenous Television strives to inform, educate and connect Indigenous Peoples, facilitating dialogue and promoting mutual understanding among diverse ethnic groups. The channel also aims to amplify the voices of Indigenous Peoples and other marginalized and excluded communities, ensuring their greater participation in the state mechanism and enabling them to preserve and protect their distinct identity. It also aims at fostering unity to address common concerns through interactive programs and greater exchange of views.
In the meantime, Indigenous Television also facilitates exchange of information, ideas, stories, cultures and languages of indigenous communities, and transform their lives by supporting them in understanding and fighting for their constitutional, fundamental and human rights, safeguarding their unique practices, helping transfer their indigenous knowledge and skills to future generations and promoting cultural and linguistic diversity and peaceful existence.
Since the advent of Indigenous Television, Indigenous Peoples of Nepal and other marginalized and isolated minority peoples now have a sense of connection because of the content made available in their languages. Nepal's different linguistic groups, especially Indigenous Peoples, were frustrated by the mass media, which was previously accessible only in English and the national Khas-Nepali language and written in the Devanagari script. Indigenous Television has been a silent revolution to amplify the voices of Indigenous Peoples of Nepal, bringing their histories of struggles for survival to the attention of international audiences.
Read article about Indigenous Televison covered by Cultural Survival : Indigenous Television: A Voice for Marginalized Indigenous Peoples in Nepal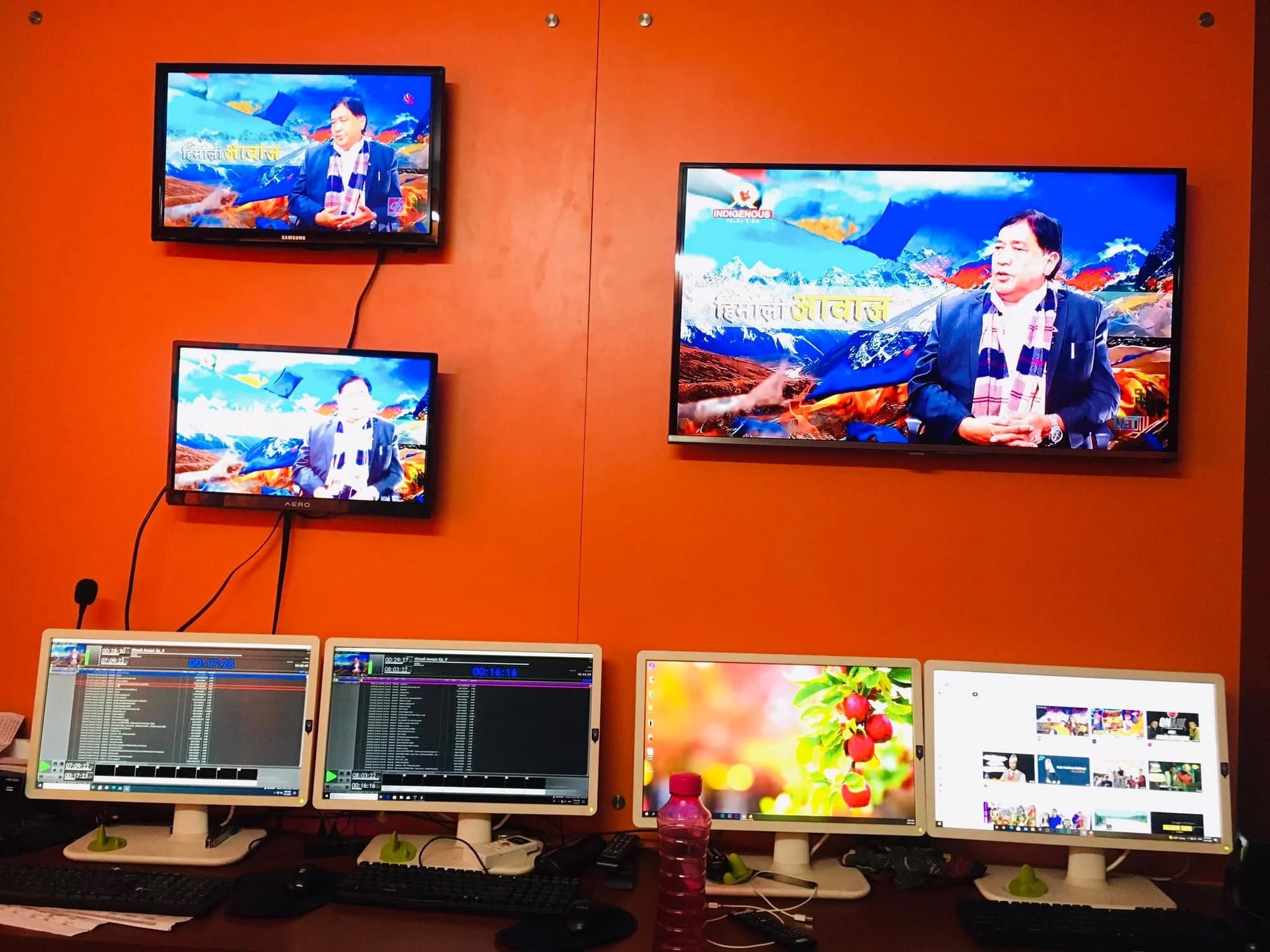 A Television Journey

Indigenous Television operates as a nonprofit and is managed by the Indigenous Media Foundation, an organization of working journalists from different Indigenous nationalities in Nepal. It is a safe public space where Indigenous Peoples can debate openly and share their concerns. Indigenous Television believes in the power of media to enable Indigenous Peoples to fight for their constitutional and fundamental human rights, safeguard their unique practices, share their Traditional Knowledge and skills with future generations, and promote cultural and linguistic diversity and peaceful coexistence through interactive programs and greater exchange of views.
Indigenous Television was conceived in 2015, exactly 35 years after the start of the first government-owned television network, Nepal Television, in 1985. Since then, Indigenous Peoples had been on a quest for television in their languages—an ambition that continues for many Indigenous communities worldwide. The Indigenous Peoples' movement in Nepal is relatively young, but their issues and demands were at the heart of restructuring of the State and the drafting of a new Constitution in 2015.
We struggled for over a year to obtain a license to operate television with the name 'Indigenous.' On April 3, 2015, the government finally granted us a license to operate Indigenous Television. Just three weeks later, on April 25, the first of a series of deadly earthquakes hit Nepal. On May 12, a second earthquake struck with a magnitude of 7.3. More than 9,000 people were killed, which delayed our plans for another year. During this time, discussions intensified among Indigenous Peoples' organizations and leaders. Finally, on August 9, 2016, we launched a test transmission.
Initially operated through a network of fiber optic cables, Indigenous Television had its presence only in urban areas. Five years later, Indigenous Television launched a sister television channel, ITV-Nepal, on November 21, 2021, on the occasion of World Television Day, the day proclaimed by the UN General Assembly recognizing the major role television has played in informing and challenging public opinion and bringing the world's attention to major issues.
Indigenous Television, together with ITV-Nepal, now broadcasts through satellite and Direct-to-Home and Digital Video Broadcasting technologies, with a reach beyond the cities. Indigenous Television is also available on mobile platforms reaching across the world. The mobile apps and live streaming enable viewers outside of Nepal to watch Indigenous Television live via smartphones and the internet.
Today, Indigenous Television reaches even the most rural areas, providing Indigenous communities with access to programming in their own languages and serving as a voice that promotes their cultures, traditions, and belief systems. It is an alternative to the 116 other State-owned or commercial television channels in Nepal and a source of pride for Indigenous peoples who can assert their perspectives, share their stories, and make their political and cultural agendas known.
Television undoubtedly is the most effective medium of mass communication, and has been one of the fundamental means for Indigenous Peoples to maintain their languages and defend their rights. It is also a crucial contributor to language revitalization and an agent of change ensuring Indigenous Peoples' human rights. Indigenous Television was the only official media partner of the UN from Asia during the global campaign of International Year of Indigenous languages in 2019 and during the International Decade of Indigenous Languages (2022-2032).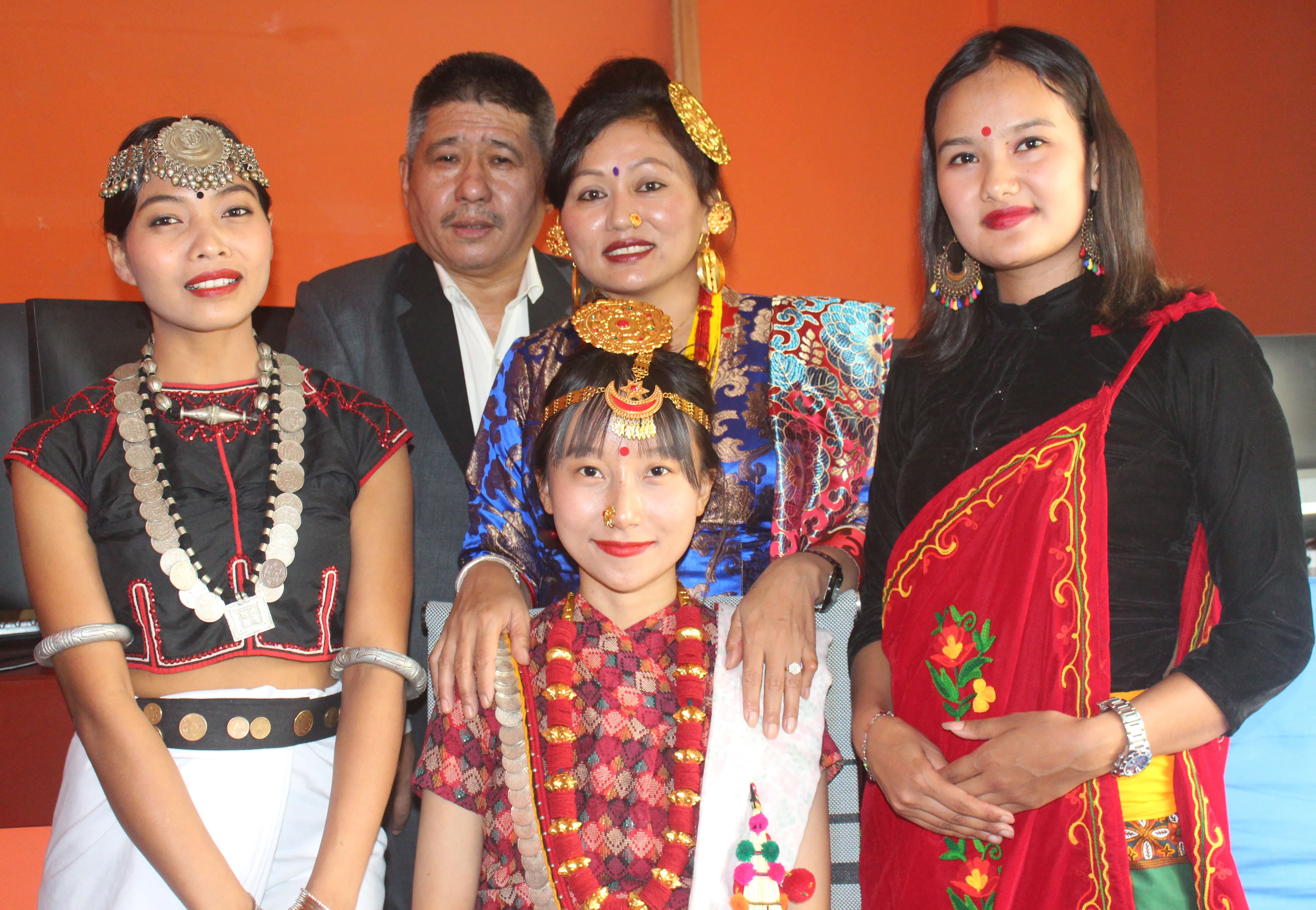 Coverage about Indigenous Television by Maori Television
6th Anniversary Wishes on behalf of Television, from Dev Kumar Sunuwar, Chair Indigenous Television